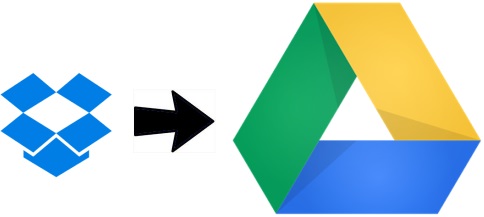 Dropbox to Google Drive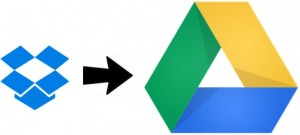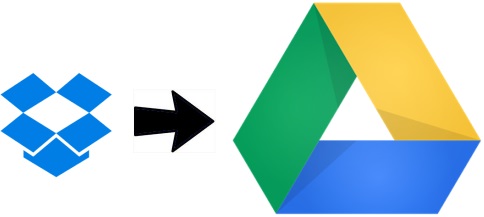 Dropbox is a popular service that enables users to see the files that is being edited in the cloud. It keeps your files synced, safe, and easy to be shared. It can be used as file storage and data backup, which is suitable for businesses. Dropbox for business comes with 1TB of storage for each user with a minimum of 5 licenses, so if you have a total of 10 users, you will have 10TB of total pooled storage for $1,500 per year (or $150/user/month). Instead of saving your files in your computer, you can make use of Dropbox. By getting a Dropbox account, you can get an access to whatever you save without making use of the PC you use. As long as you have an internet connection, you can open and retrieve files on any computer you use. Dropbox can also be use as photo storage and file storage. Google drive is considered to be one of best alternatives to Dropbox because it does exactly the same thing, but does it even better.
You can install Google Drive to your PC/Mac and get an instant access to document editor and file storage. You can also upload files to backup and keep files synced.
Drive for Work provides an unlimited storage per user for 5 users or above. If you buy less than 5 users, you get a terabyte per user. The price is $10 user per month. So if your organization has 10 users, cost becomes $1,200 per year, which is less expensive than the cost of Dropbox, and you can even get an unlimited storage.
Life after Dropbox presentation provides an idea about how to use Google Drive like Dropbox.
Use Case
A Company (IT Company) has been using dropbox for business for many years for their entire 100 users. The setup allows storing data up to 100TB but after they made a transition to Google Apps for the Email and Collaboration service, they also took an interest in the Google Drive. Moreover, they have all features of Google Apps for work such as Gmail, Google Docs, calendar, sites, groups as well as email archiving service Google vault. So they can switch their messaging and collaboration platform to Google Apps or just turn on Google Drive or Docs for the time being.
Conclusion
Your company needs a top notch repository service with an affordable price. You can either switch your entire IT service platform into Google or just choose to use certain services. Also, recently released
Google Photos
allows you to store video and photos without occupying your storage limit. Counsel with Google Apps service provider to get you the most optimized solution for your organization.